| | |
| --- | --- |
| Posted by shimmyshimmycake on January 4, 2013 at 5:00 PM | |
I am admittedly a 21 year old trapped in a mid-thirties something body.  I love jello shots!  I love making them, I love eating them, and I even don't mind the hangover from them.  Ok, the hangover sucks, but that doesn't keep me from consuming a few extra.  Ok, 10 extra. 
I hosted a small get together at my house for New Years Eve and really wanted to make a fancy jello shot.  I came up with a Pop Rocks champagne jello shot that you pick up with your hands to eat instead of those annoying plastic cups.  They turned out soooo pretty!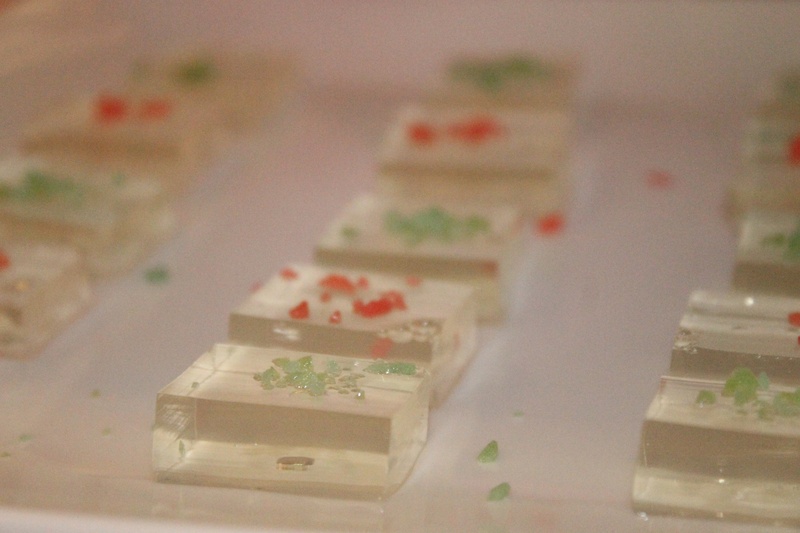 Then I tried them with some of my edible glitter: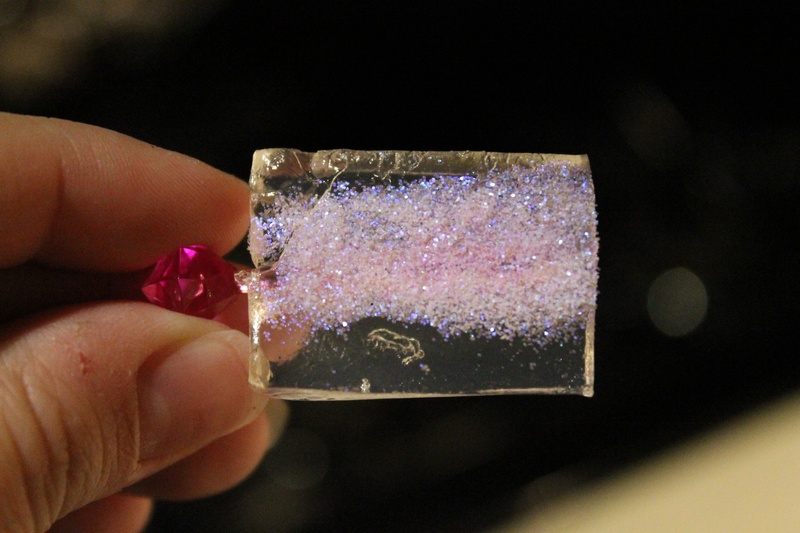 Then on a stick: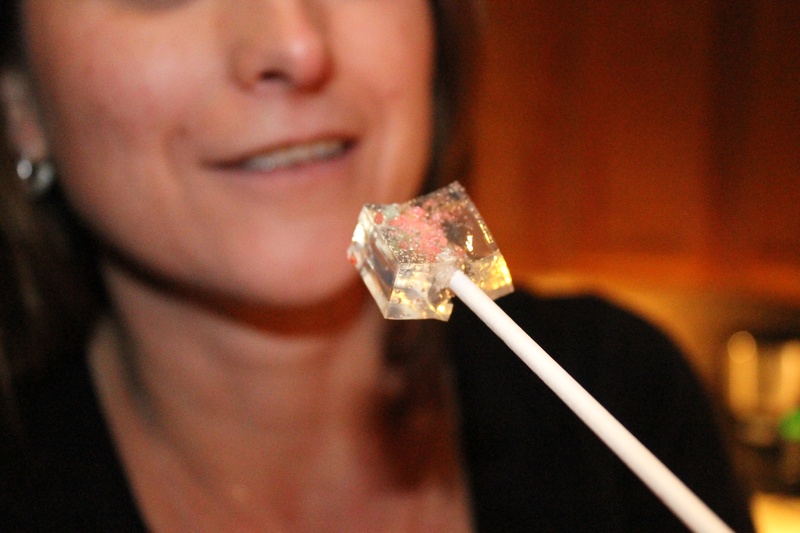 Beautiful, delicious, and dangerously intoxicating! 

Champagne Jello Shots with Pop Rocks
Ingredients:
1/2 cup 7up (this  is what I had on hand, but I would use creme soda next time)
1/2 cup champagne
2 envelops of unflavored gelatin
1 cup Pinnacle Whipped Vodka (this is the absolute best vodka to use when making Jello Shots, just trust me on this one!)
Directions:
Pour the 7up and champagne into a small sauce pan.  Stir.  Pour gelatin over the mixture.  Let sit for 1 minute.  Cook the mixture over medium heat, stirring constantly until the gelatin disolves (about 5 minutes).  Add vodka.  Pour into a square baking dish (I used one of my metal cake pans).  Refridgerate until set firm.  I put mine in the freezer for 30 minutes.  Cut and plate then top with Pop Rocks.  Note:  do not plate until ready to serve as the sugar melts the jello.  Also do not refreeze after plating, this makes them stick to the plate. 
I will definately be making these bad boys again!!

Happy New Year,
Rachel