| | |
| --- | --- |
| Posted by shimmyshimmycake on January 4, 2013 at 4:30 PM | |
Attempted my first "inside-out" cake.  Check it out: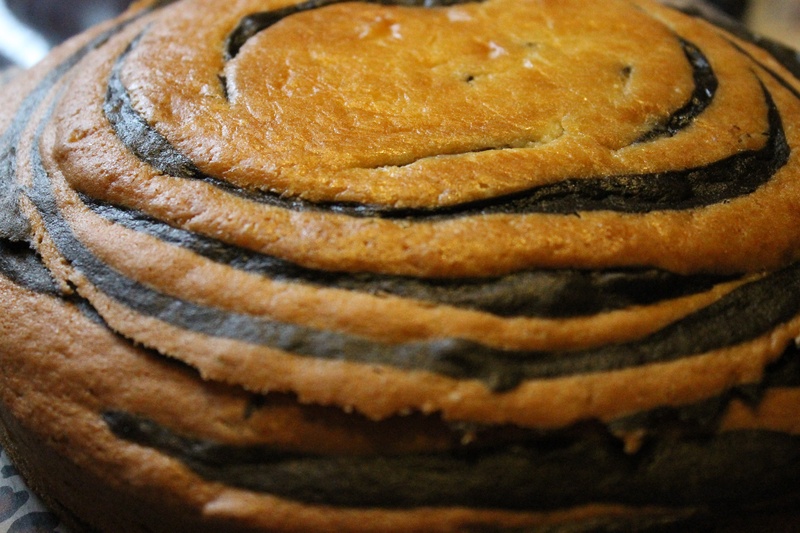 I made my usual vanilla cake batter recipe and divided it in 2.  Then I added some black cocoa to half the batter.  Using a 1/4 cup measuring cup, I alternated my batter, pouring in batches of 1/2 cup at a time.  One batch of white, then one batch of black directly on top of each other.  You can tell from the picture that it makes concentric circles as you continue to pour.  It took about 15 minutes to pour all the batter into the pans.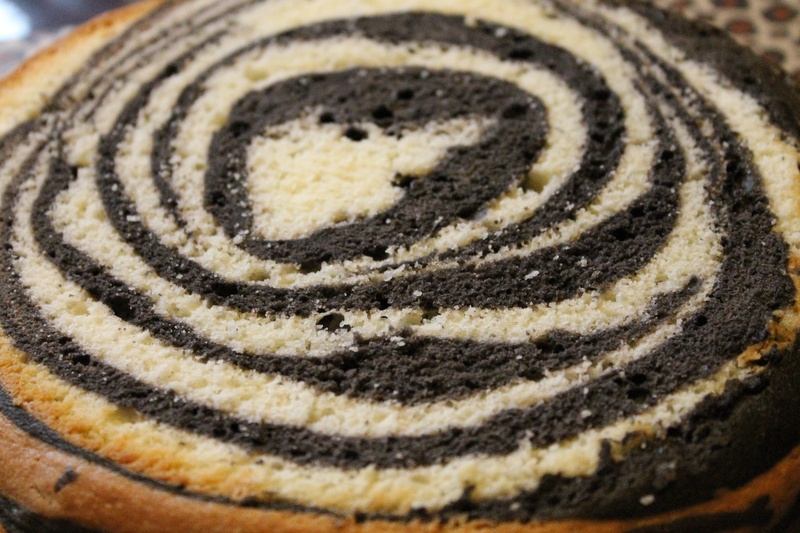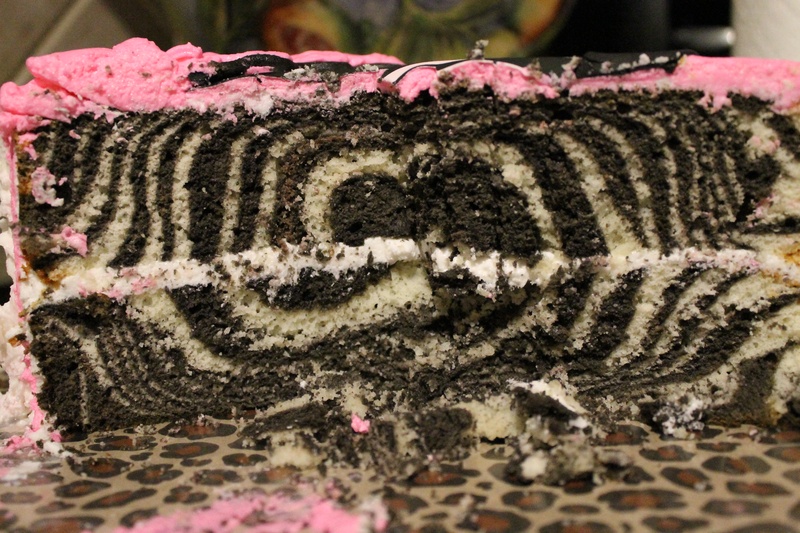 The inside is as cute as the outside: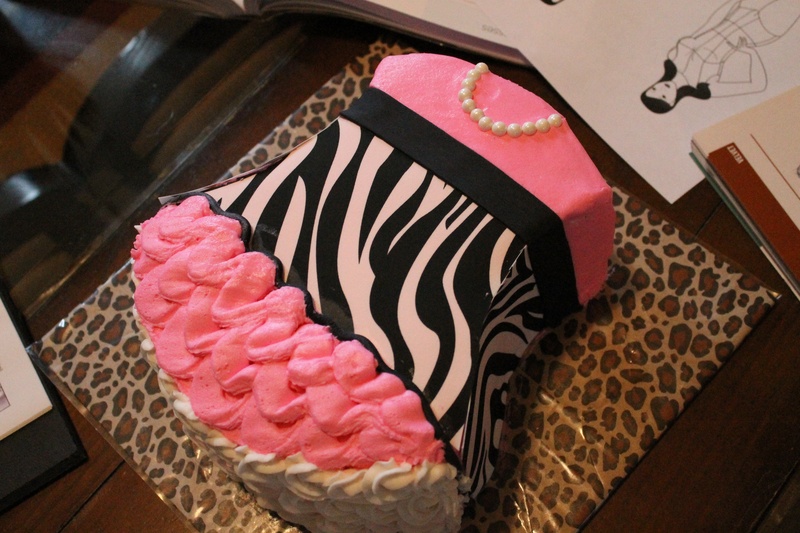 Seriously minimal work for maximum effects!  I'm looking forward to trying some other "inside-out" designs soon.  
XOXO,
Rachel