| | |
| --- | --- |
| Posted by shimmyshimmycake on October 29, 2012 at 10:05 PM | |
October is almost over, only two more days to do some Halloween themed bentos.  It always goes by too fast!  Here's a quick one I put together: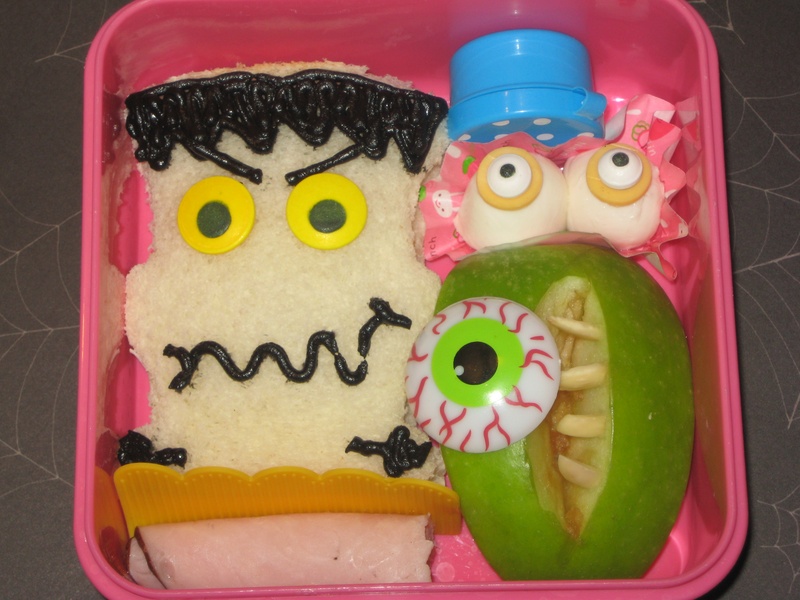 Contents:
PB and Nutella sandwich.  Eyes are pre-made from Wilton and left over from our office Halloween party.  The rest of the details are piped on with Nutella.  I colored the nutella black using black cocoa powder.  It also gives it some stiffness.
Apple alien with almond sliver teeth and a plastic ring for the eye.
Mozzarella eye balls with cheese and more Wilton sugar eyes.  
Caramel dipping sauce in the container.
Rolled up piece of ham
So sad that tomorrow will be the last Halloween bento I make!  I'll try and go out with a bang!
XOXO,
Rachel