| | |
| --- | --- |
| Posted by shimmyshimmycake on October 22, 2012 at 4:50 PM | |
I absolutely love anything pumpkin flavored.  If you don't then you should go ahead and admit you're a terrorist and leave the USA.  I've spent years perfecting my pumpkin bread recipe and today I'm feeling generous and wanted to share it with you.  
1 can pumpkin (or 2 cups of fresh roasted pumpkin)
4 eggs
1/2 cup vegetable oil
1/2 cup applesauce, unsweetened
2/3 cut water
1 tsp vanilla
1 cup brown sugar
2 cups white sugar
3 1/2 cups AP flour
2 tsp baking soda
1 1/2 tsp salt
2tsp cinnamon
1 tsp nutmeg
1 tsp cloves
1/2 tsp ground ginger
Mix the pumpkin, eggs, oil, applesauce, water, vanilla, brown and white sugar together until well combined.  In a seperate bowl, mix the flour, baking soda, salt, cinnamon, nutmeg, cloves, and ginger.  Slowly add the wet ingredients to the dry ingredients while mixing.  Once combined, pour into 2 greased and floured loaf pans.  Bake on 350 for about an hour.  Use a toothpick to determine doneness.  
You can add walnuts, cranberries, and chocolate chips if you would like.  I typically add about a cup of walnuts to mine.  The spices can be cut back or doubled based on your desired taste.  I also like to brush some cinnamon sugar butter on the top when it first comes out of the oven.  
BOOM!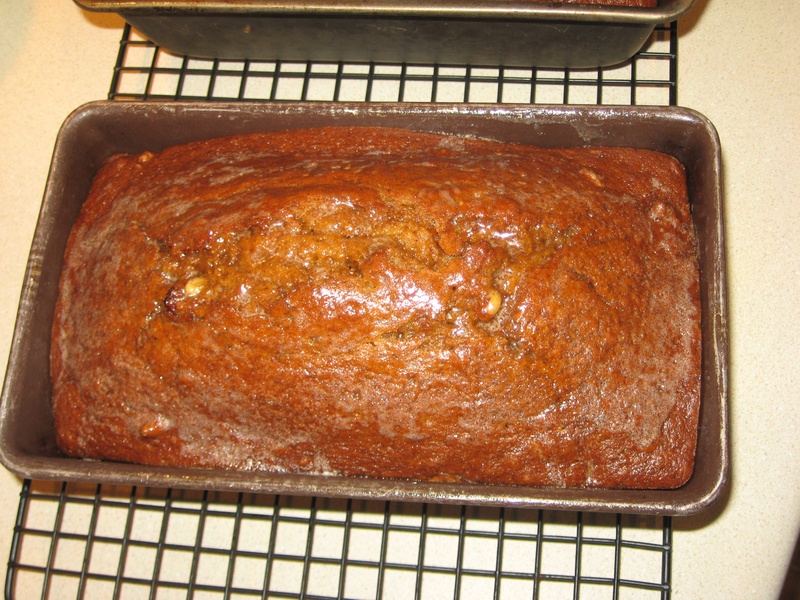 Just force feed this to suspected terrorists.  If they don't like it, shoot them on site.  You have my permission.
XOXO,
Rachel