| | |
| --- | --- |
| Posted by shimmyshimmycake on October 17, 2012 at 10:00 PM | |
Keepin it real, y'all!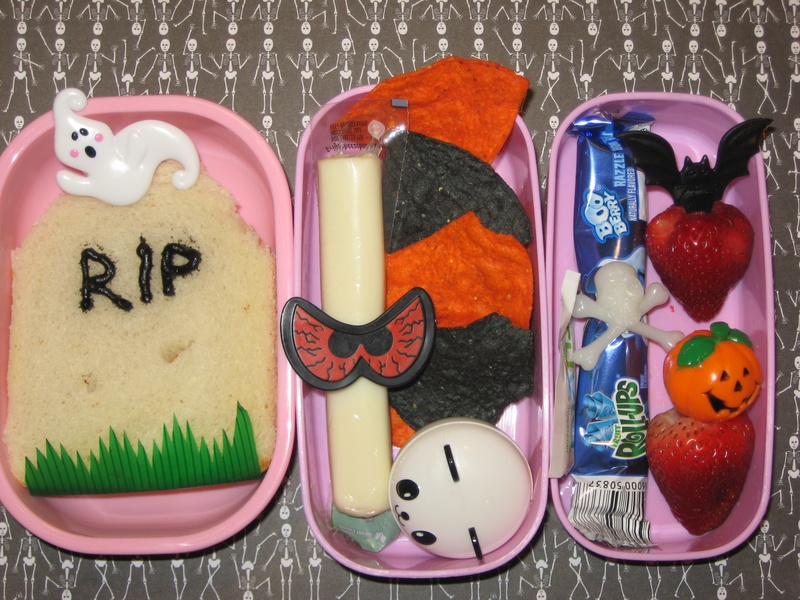 Contents:
Gravestone Sandwich - PB and Nutella (aka kid crack!).  Piped the RIP with Nutella (more kid crack).  Added the plastic sushi grass and a plastic ghost ring.
Middle container has overly processed dyed tortilla chips, string cheese, and the panda container has bean dip in it.  I was thinking she could make her own nachos.  Added a plastic ring to the string cheese.
The last container has a Boo Berry Fruit Roll-Up with a plastic ring around it.  Strawberries with picks and a package of Truvia.
Note to self:  Do not take Bento Princess to the grocery store during Halloween.  I gave in and let her have all kinds of crap that I would normally NEVER buy.  Oh well, it's only once a year...
XOXO,
Rachel