| | |
| --- | --- |
| Posted by shimmyshimmycake on October 9, 2012 at 5:00 PM | |
"Ewwwww, gross!" was the response Bento Princess gave me this morning when she saw her lunch.  It's not that bad is it?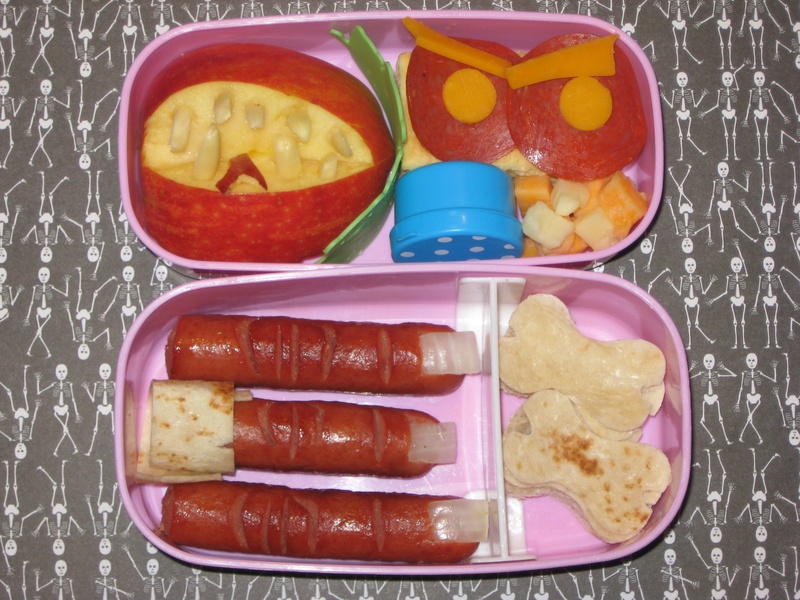 Okay, maybe just a little gross.  But kids like gross, don't they?
Contents:
 "Fingers" are hot dogs (cut slits and saute for 5 minutes) with an onion fingernail (I cooked a slice of onion with the hot dog).  The "bandage" is a tortilla rolled around the end.
"Bones"  are tortillas cut into bone shapes using a cookie cutter.
"Vampire Mouth" is an apple with almond slivers for "teeth"
"Scary Eyes" are pepperoni with cheese irises and eyebrows.  
Crackers
Cheese crumbles
Container with caramel dipping sauce
Proof she wasn't detered by the gross out factor: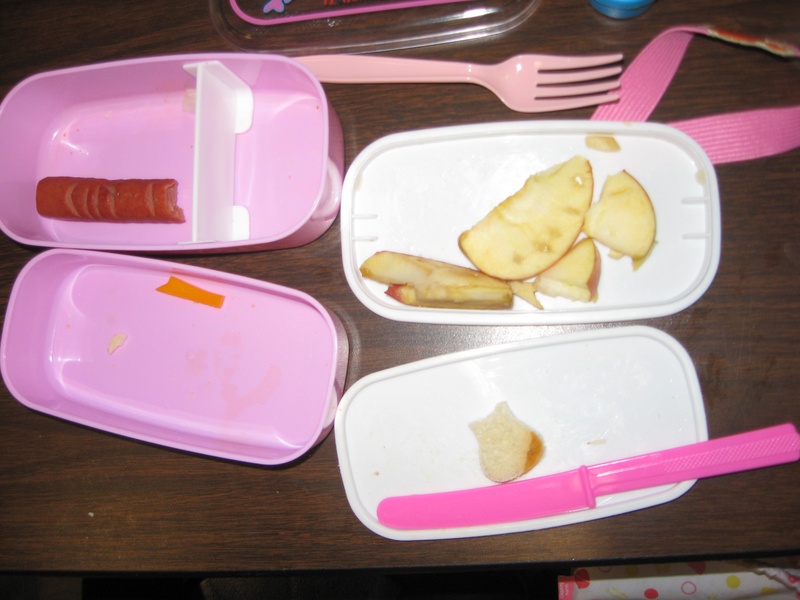 Bento success!!
XOXO,
Rachel