| | |
| --- | --- |
| Posted by shimmyshimmycake on October 8, 2012 at 10:55 AM | |
The groom opted for a non-traditional "cake" since he doesn't actually like cake. 
The problem:   The groom wanted Oreo cookies instead of a groom's cake.   The bride wanted something stylish. 
The solution:  Oreo cookies stacked to look like a cake.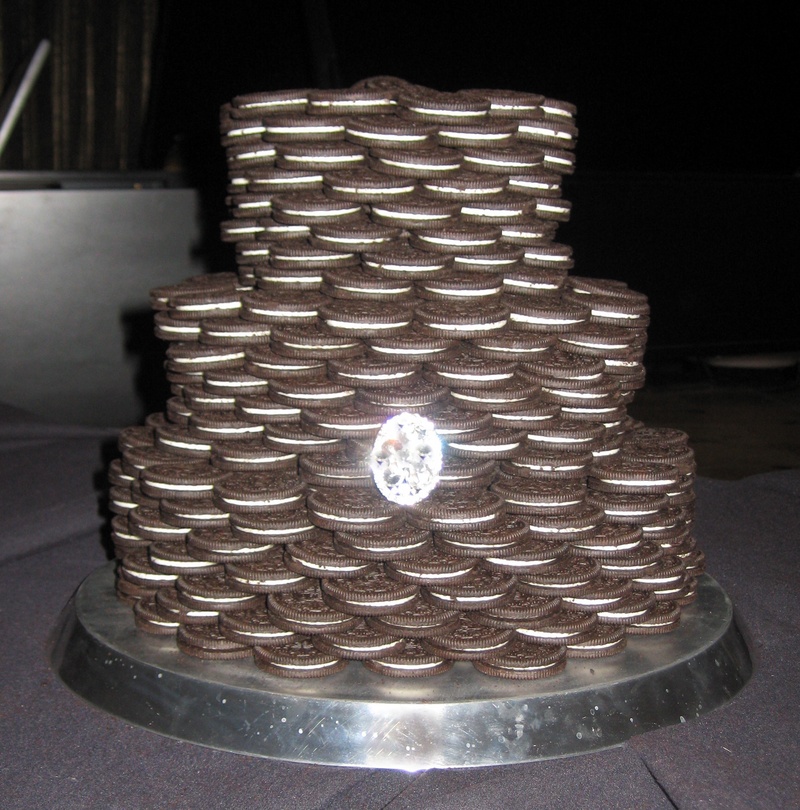 I have to admit I did not come up with this idea, it was actually the bride's idea.  Each tier had 7 layers of Oreo cookies. It took 4 3-pound boxes of Oreos from a wholesale warehouse to complete this "cake".  The cookies arrived late on the scene, but with 2 bridesmaids plus myself, it only took about 15 minutes to assemble.  I tried to straighten it, but if you've ever played Jenga, then you know how difficult that is to do.  The cookies were served with a glass of whole milk and I heard they made for some adorable pictures.  Such a great idea for an alternative Groom's Cake.
XOXO,
Rachel