| | |
| --- | --- |
| Posted by shimmyshimmycake on October 3, 2012 at 10:15 PM | |
I finally used my Wilton comfort grip Frankenstein cutter I got last year for $0.50.  Word!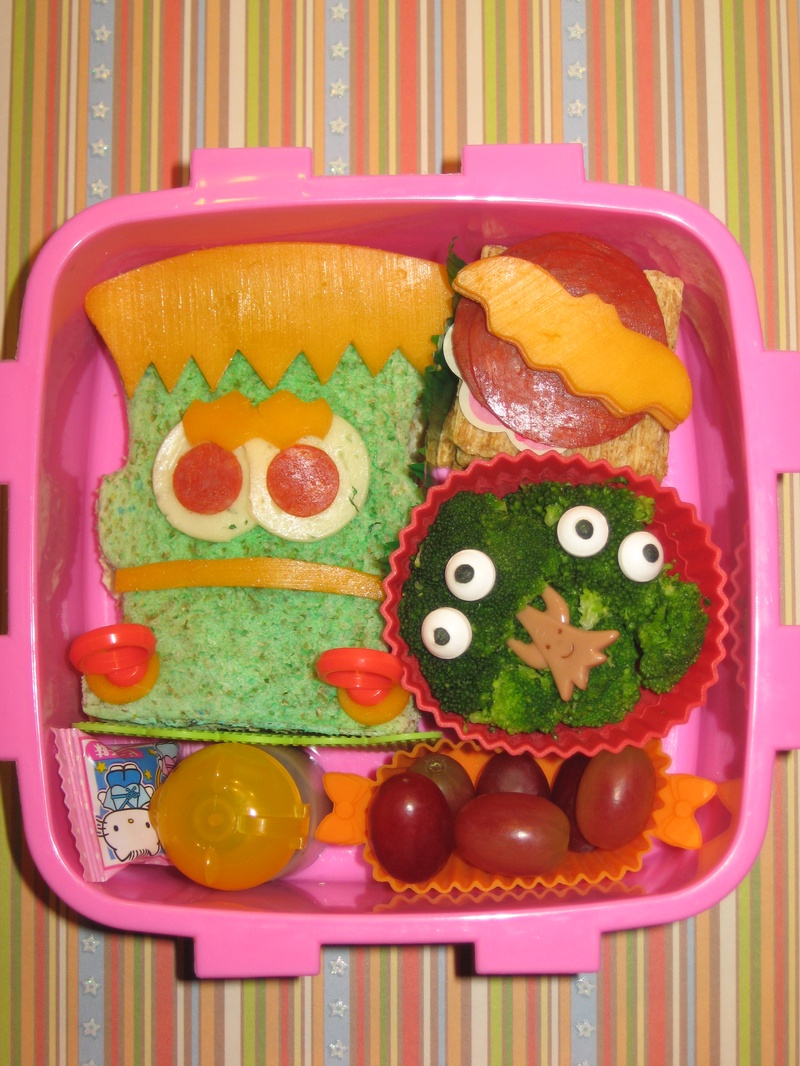 Contents:
Frankenstein Sandwich sprayed with Wilton green food mist.  Yellow and white cheese accents and pepperoni eyeballs.  Ring picks for the bolts.
Triscuits with pepperoni slices and a couple of cheese bats.
Broccoli spooky forest with Wilton candy eyes
Grapes
Soy Sauce
Hello Kitty candy
I'm thinking of posting pictures of the tools I use to create these bentos and where you can find them online.  Would that be helpful for anyone?
XOXO,
Rachel