| | |
| --- | --- |
| Posted by shimmyshimmycake on October 2, 2012 at 11:05 PM | |
I was in Houston last weekend and I got to swing by my favorite Bento store...Fit Japan.  Check out all the cool stuff I bought to add to my ever growing collection: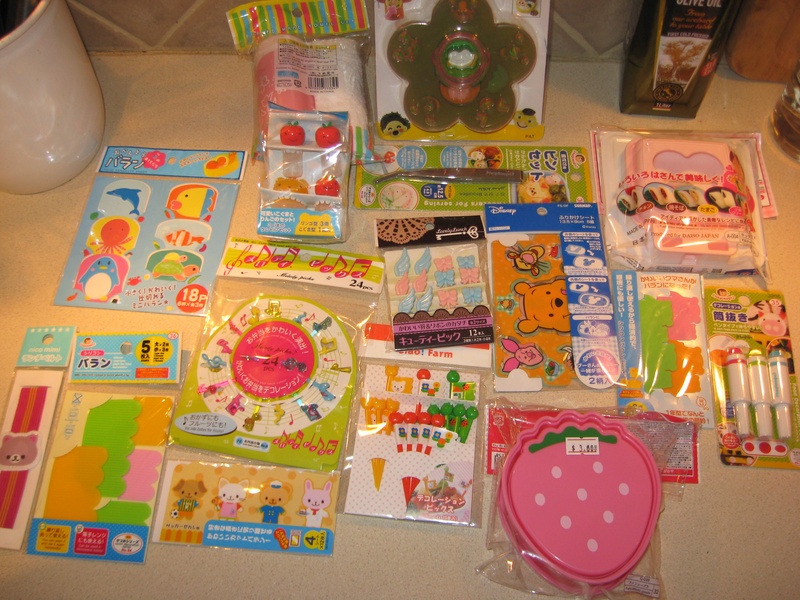 Whenever I go to Houston it is usually to visit friends down in Clear Lake which is an hour car ride and an $8.00 tollway away from Fit, but I still never miss an opportunity to go.  It is considered to be a 100-Yen shop, which is the equivalent to our Dollar store.  Everything in the store is $2.00 (approximately 100 yen) unless it is marked with a seperate tag.  Everything in my picture was $2.00 except the strawberry bento box which was only $3.00.  If you've shopped around at all for Bento stuff online, you know that it costs double that price plus the shipping (usually directly from Japan)!  This place is a steal!!  
These are plastic and silicone dividers. In Bento language they are called "Baran". They are used to separate your food so that it doesn't get soggy.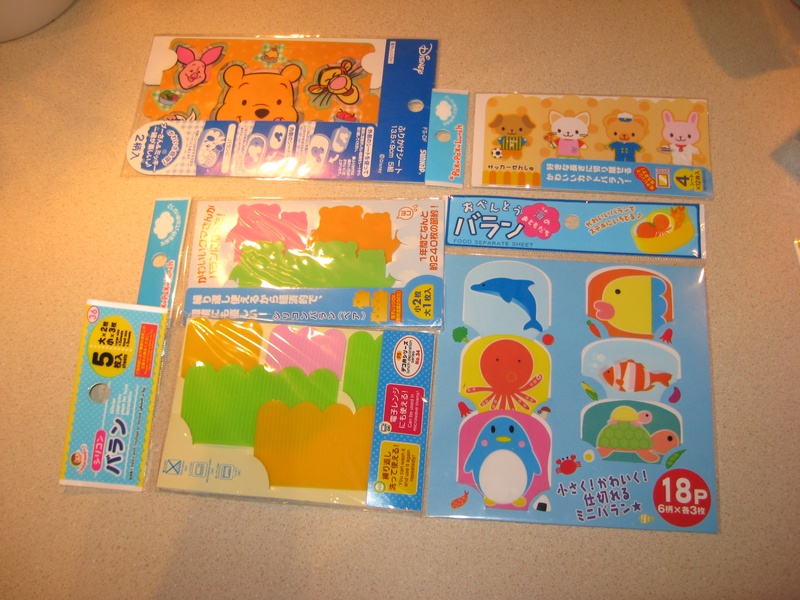 These are the picks and sauce containers I found: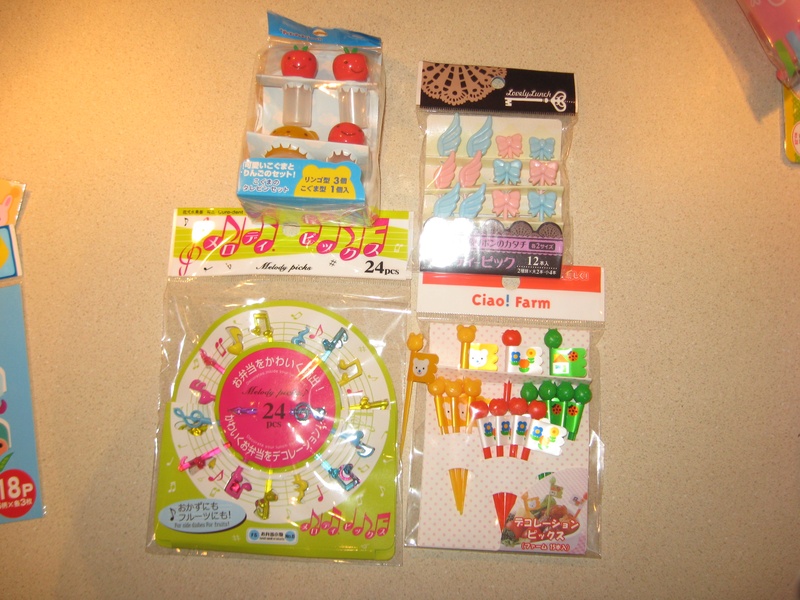 Here are the cutters: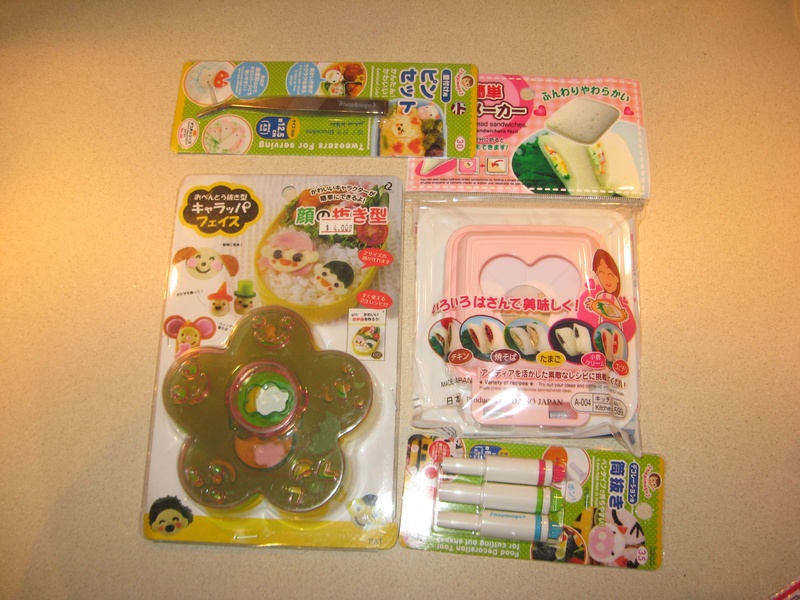 You're probably wondering how I store all this crap.  It's not easy, but I've found a pretty useful product to help me with that.  It's made by Plano and can be found at JoAnns or Hobby Lobby.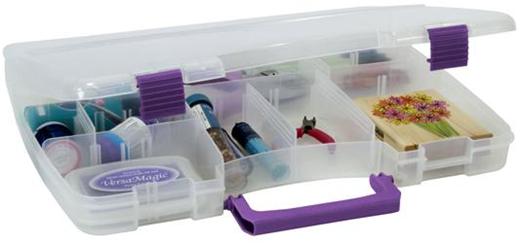 What I love about the storage box is the adjustable compartments that allow me to keep everything separated.  It also connects to a twin so that you can double your storage.  It's been great at keeping me organized!  Check it out....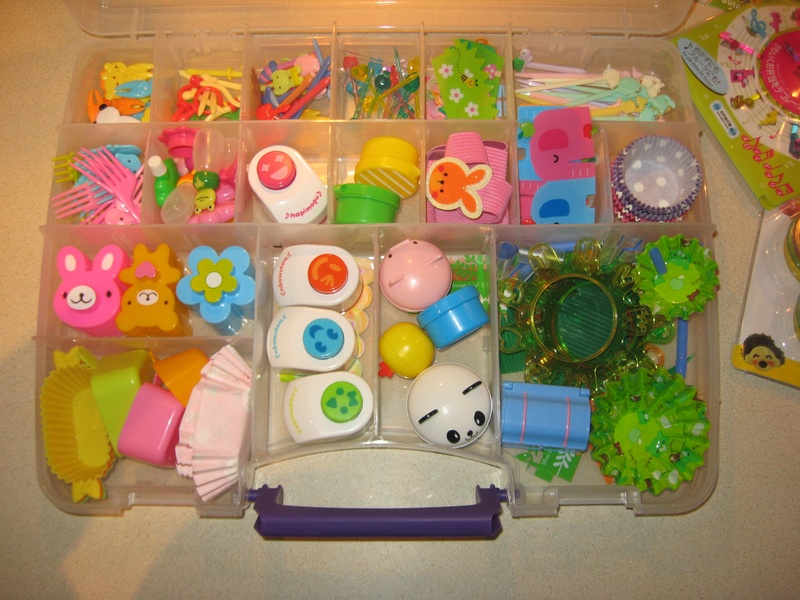 Notice how there is no space left for any of my new tools?  Um ya, I have obsessive compulsive bento buying issues!!  Good thing I don't plan on going back to Houston anytime soon.
XOXO,
Rachel