| | |
| --- | --- |
| Posted by shimmyshimmycake on September 11, 2012 at 10:30 AM | |
I can no longer look at or talk about Panda Bears without calling them Kung Fu Pandas.  I really like that restaurant Kung Fu Panda... I mean Panda Express.  Which leads to the singing of Everyone was Kung Fu Fighting.  Those cats were fast as lightning.  In fact it was a little bit frightning.  But they fought with expert timing.    It's a vicious cycle.  So here is our Kung Fu Panda Bento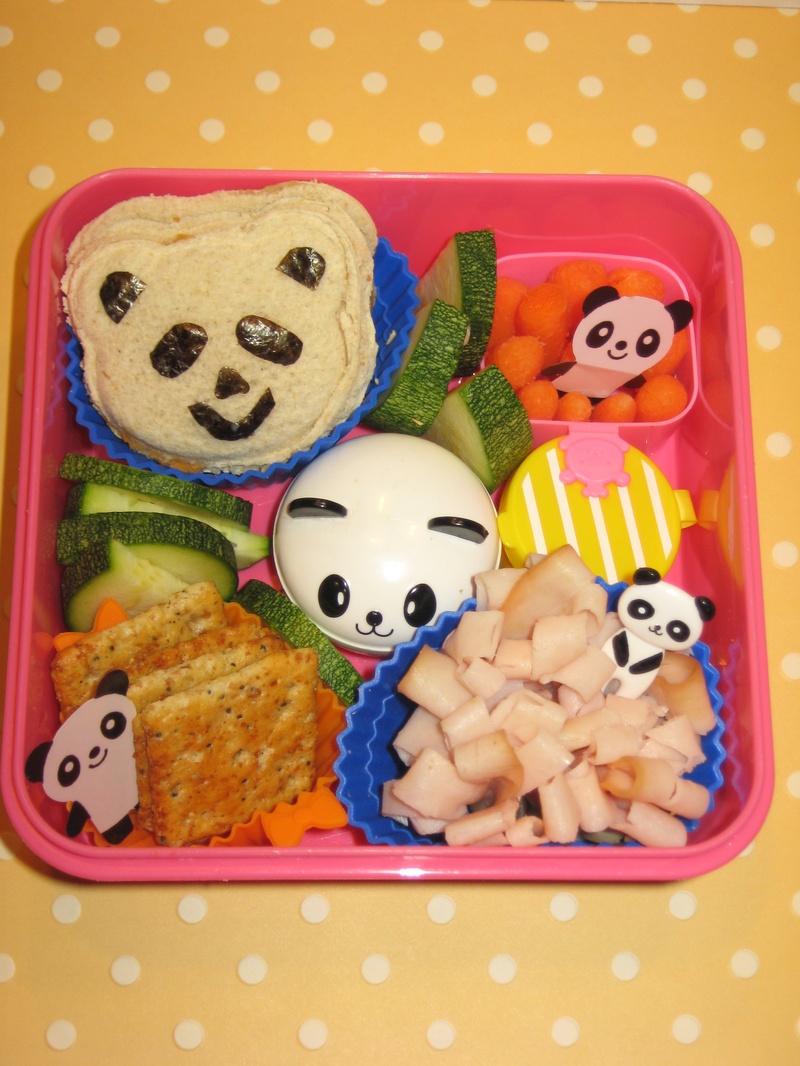 Contents:
Peanut butter and honey sandwiches cut using a bear rice mold.  The eyes, ears, nose and mouth are Nori I cut out using some punches and some I cut by hand.
Carrots with a Panda baran.
Zucchini half circles (these are new for Bento Princess today, I am hoping she will like them dipped in Ranch).
Sauce container of Ranch dressing

Panda container with a diced strawberry
4 turkey slices cut into flowers and a Panda pick

Salt and cracked pepper crackers with a Panda baran
Everyone was Kung fu fighting, had to be fast as lightning....
XOXO,
Rachel