| | |
| --- | --- |
| Posted by shimmyshimmycake on September 7, 2012 at 11:35 AM | |
The problem with getting new Bento supplies from Japan is that the instructions are in Japanese.  It takes a lot of trial and error before I figure out how to use that stuff.  Case in point... these cute little sandwich cutters: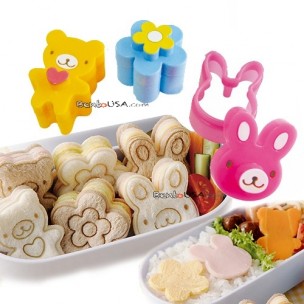 Looks simple, right?  WRONG!  I guess I thought I was suppose to put the filling in between the bread and then seal it with the face stamper.  That tecnique resulted in a bear bleeding peanut butter and a bunny crying tears of Nutella.  To make these cute sandwiches, you will need to cut THREE of each shape.  The top two will make the cute face and the bottom one is for your sandwich filling.  They are so cute in the picture but waste a lot of bread and don't hold much filling and don't turn out anything like the picture.  They took forever to make and I was so unhappy with them when I was done that I didn't even feel like making anything else for the Bento.  So here it is....the last Bento I will be making with these damn sandwich cutters...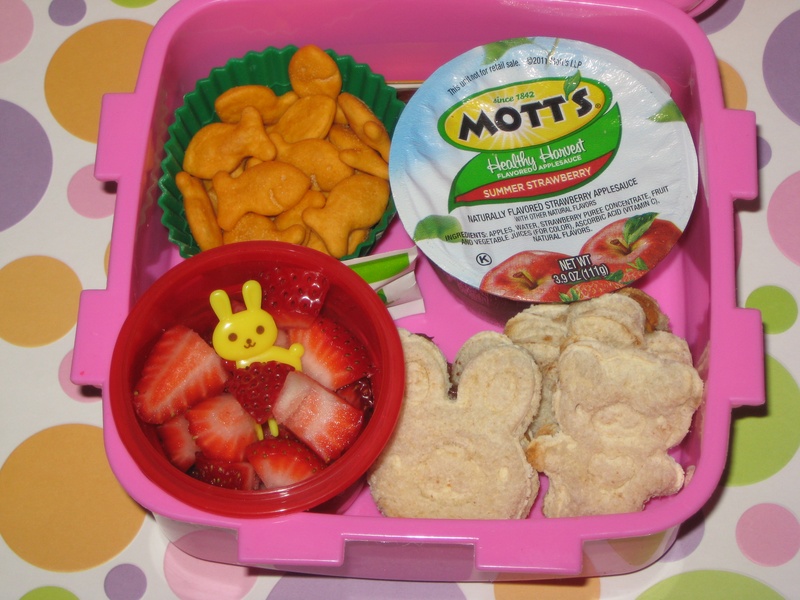 Contents:
PB and Nutella sandwiches
Strawberries
Goldfish
Applesauce
My sandwiches are ugly and it took me 30 minutes to assemble this.  Going back to bed now....
Not feeling the love today,
Rachel