| | |
| --- | --- |
| Posted by shimmyshimmycake on August 27, 2012 at 9:10 PM | |
Second day of school bento: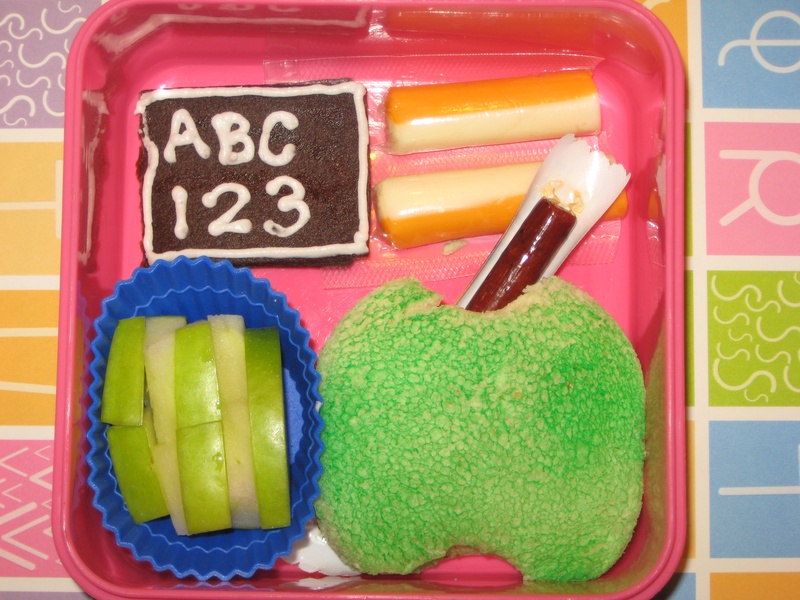 Contents:
"Apple" - Peanut Butter and Nutella sandwich sprayed with Wilton Green Food Mist.  
"Apple Stem" - Slim Jim 
"Chalkboard" - fruit leather folded in half.  I piped the ABC and 123 using cream cheese
"Chalk Sticks" - string cheese cut in half
apple chunks
I didn't have an apple cutter so I used a large circle cutter and a couple of smaller circles to make the apple shape.  Not perfect, but you get the idea...  
Guess what....We finally got our shipment of new Bento supplies from Japan (6 weeks later).  One of the items I ordered was a traditional lunch sack.  It's cloth with a drawsting on top.  Here is a picture of it all packed up: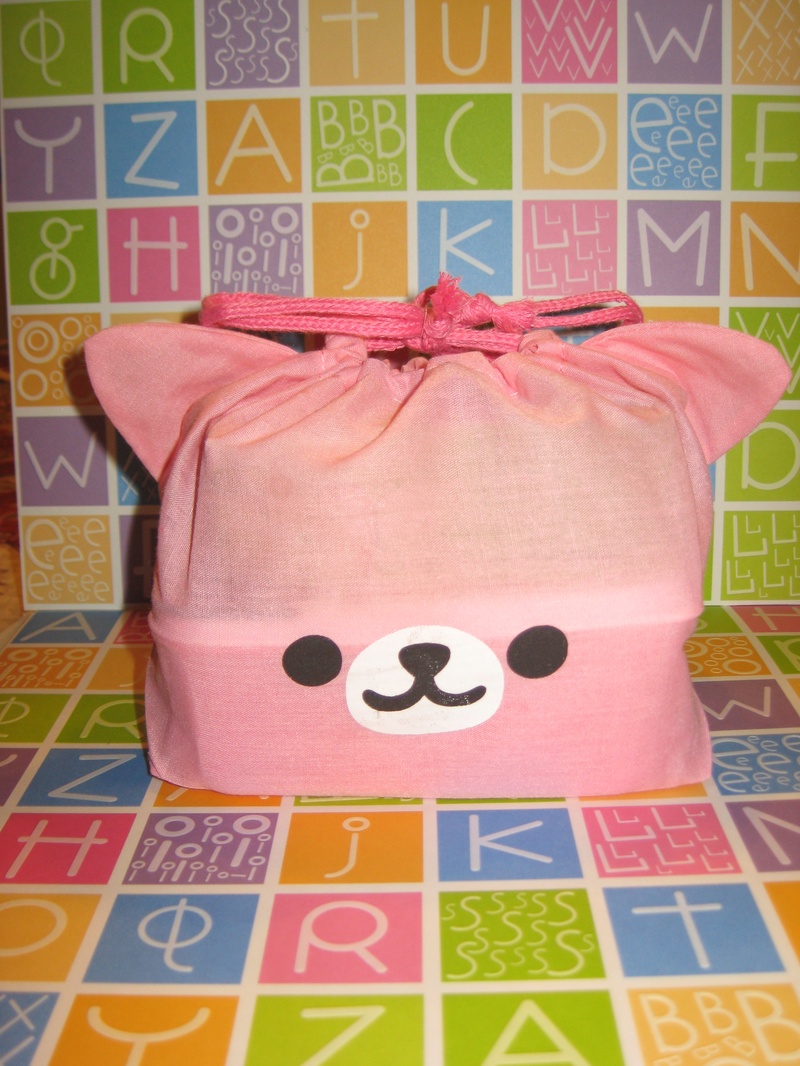 Isn't it cute!?!
It is pretty small, about 6x10x4 but it can actually hold quite a bit of stuff.  I was able to fit our Bento box, juice box, napkin and an afternoon snack.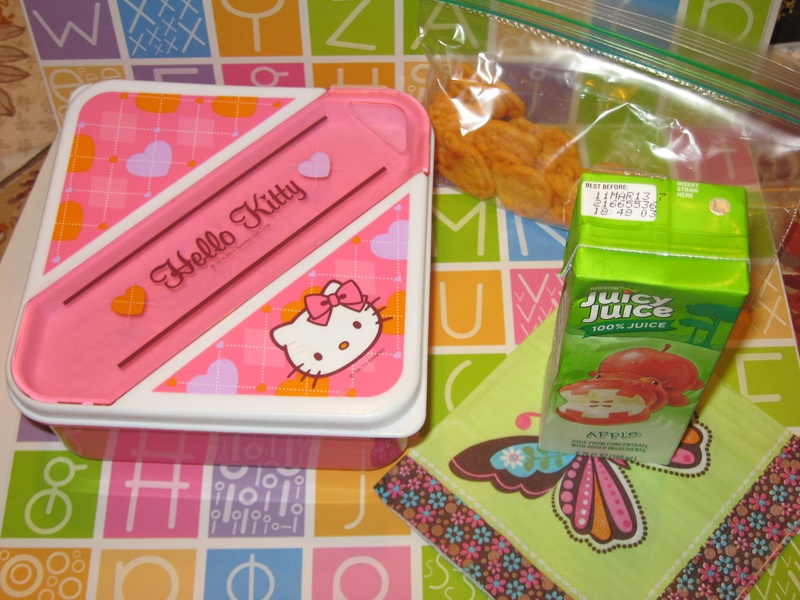 I'm excited to try out some of our other new items next week when I'm out of school themed ideas.
XOXO,
Rachel