| | |
| --- | --- |
| Posted by shimmyshimmycake on August 8, 2012 at 11:25 PM | |
I have a new favorite tool to make Bentos with:  Wilton Color Mist food spray.  It's food safe and you can color so many things with it, not just cakes and cookies: bread, cheese, crackers, chips, pastas, potatos, etc.  I originally bought some for a cake I was making a long time ago and I completely forgot about it until I recently cleaned out my cake supply cabinent.  I decided to give it a try on some potato chips and the color held really well without sogging out the chips.  Here are some tests I did on a piece of white bread I cut into 1" hearts: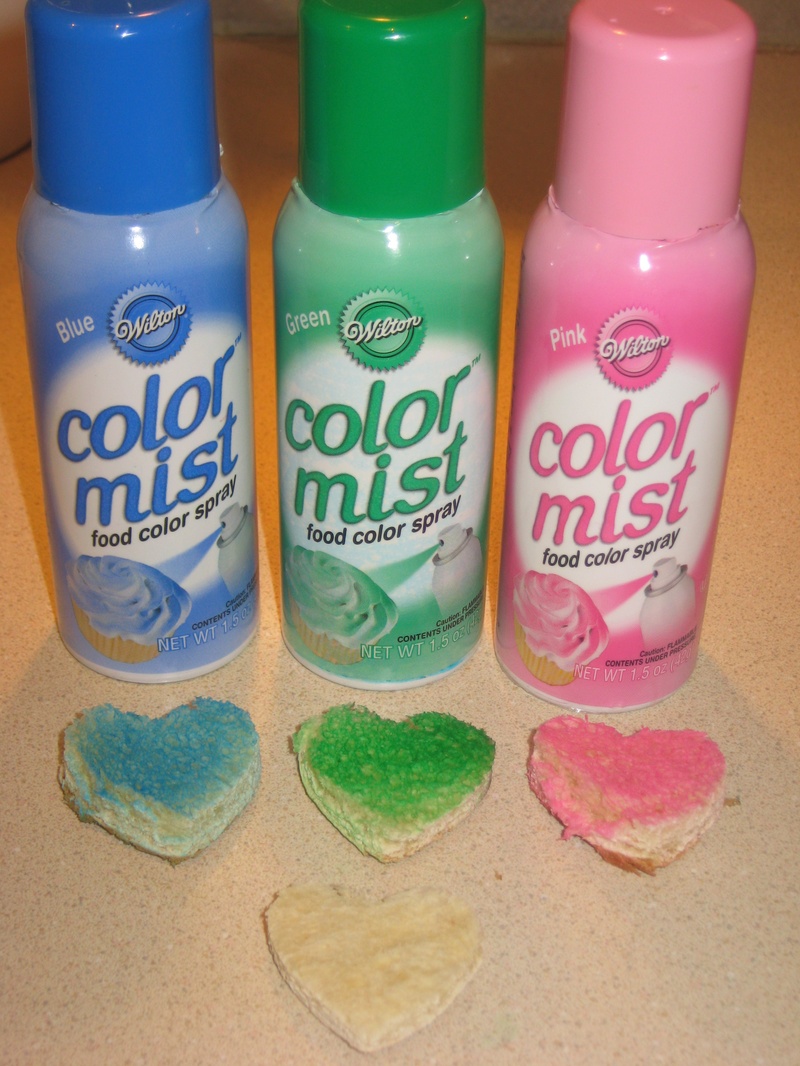 I put a piece of uncolored bread in the picture too so you could see the intensity of the color.  Color Mist is a food coloring just like you would use for dying Easter eggs or icing, so be careful to cover surfaces you don't want getting dyed in the process (including your hands).
Wilton Color Mist comes in just about every color you can think of.  So the next time you are trying to come up with ideas to add some color to your Bentos, give this product a try!
XOXO,
Rachel