| | |
| --- | --- |
| Posted by shimmyshimmycake on August 8, 2012 at 11:10 PM | |
Here is another Bento we made for camp.  It is our Pinkalicious themed Bento: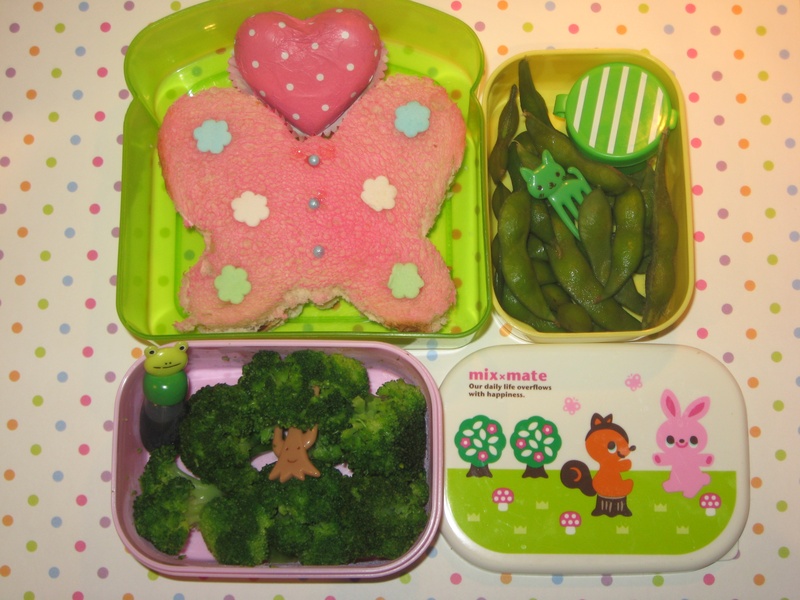 Contents:
Butterfly Sandwich - Filled with PB and Nutella, sprayed with pink Wilton Food Mist food color, topped with a few flower sprinkles and sugar pearls.
Chocolate Heart - milk chocolate hand made from Edi's Chocolate Shop
Edamame - I left them in the husks this time and just packed a container with kosher salt for dipping.
Broccoli - steamed and added a cute little tree trunk pick (I am in LOVE with that pick) and soy sauce in the froggy sauce container.   
This Bento literally took 10 minutes to put together.  I had the broccoli and edamame already cooked so I just threw it in the containers.  The most time consuming part was making the sandwich pretty.  
XOXO,
Rachel