| | |
| --- | --- |
| Posted by shimmyshimmycake on June 26, 2012 at 4:30 PM | |
Last March, I hosted my neighborhood 'Ladies Night In'.  I made a giant batch of Sangria for the party and I really thought we would have some leftover, but we finished off the entire container which was double the recipe below.  I had a Kindergarten field trip the next day to San Marcos and 3 of us Kinder-Mommas were really hurting on the drive down there (I think it was the anti-gravity house that really did us in though!).  Check out the recipe and you can see why...
1 bottle of Red Wine (Merlot)

1 bottle of red wine (merlot)

1 bottle of Riesling

2 cups of rum
1 cup brandy
1 cup lime juice
1 cup oj
Blood Orange pulp

Simple syrup to taste
Chopped fresh fruit - I used peaches, oranges, and strawberries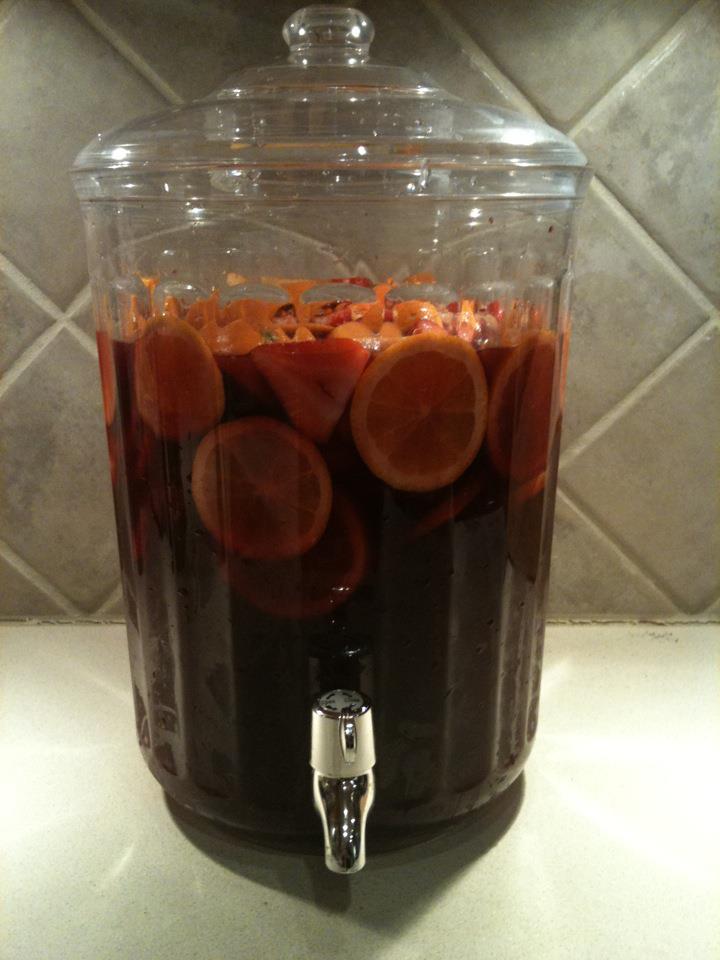 Special Thanks to my friend, Johnny M, for sharing his restaurant's recipe with me.   Enjoy with extreme caution and good friends and you're guaranteed to have a fabulous time serving these babies!
XOXO,
Rachel