| | |
| --- | --- |
| Posted by shimmyshimmycake on June 4, 2012 at 3:45 PM | |
Delivery is the absolute worst part of my job.  I am a nervous wreck when I have to move my cakes from the safe spot on my kitchen table into the tumultuous outside world.  I map my routes finding the flattest roads with the least amount of potholes.  I drive 25 mph MAX with my hazards on the whole entire way.  Most wedding venues require you to use the service entrance when delivering cakes.  Service entrances aren't really designed to help the vendors and usually they are down long hallways and smelly elevators and in the deep dark depths of parking garages.  Wedding cakes are fricken heavy, weighing anywhere from 30-60 pounds.  Due to all of the aforementioned reasons, I like to enlist some delivery help from my husband in case we have to carry the sucker the length of 2 football fields.  This past weekend, we were fortunate enough to borrow a cart from the caterer and we managed to get the cake safely from the car and into the elevator.  On the way up, I was doing a premature victory dance to celebrate the end of my 11 hour cake making journey.  When we get to the cake table, my husband and I are both having trouble getting our fingers under the cake board to lift it up, when I hear his violent inhaling gasp.....he had just done the unimaginable.  His fingers slipped and his hand went through the back of the cake.  Did I mention that I spent ELEVEN hours building this masterpiece from grains of sugar and flour?  My blood, sweat, and tears go into these creations and now my husband's thumb.  I wanted to cry but the DJ, florist, and caterer were all there staring at me watching what my reaction was going to be.  All I could do is scream "You're Fired!!!".  Luckily it was the back of the cake that faced the wall.  And by lucky, I mean lucky for him, because he would still be sleeping in his truck if it had been the front of the cake.  Here is a picture of his 'hand'ywork and after I fixed it: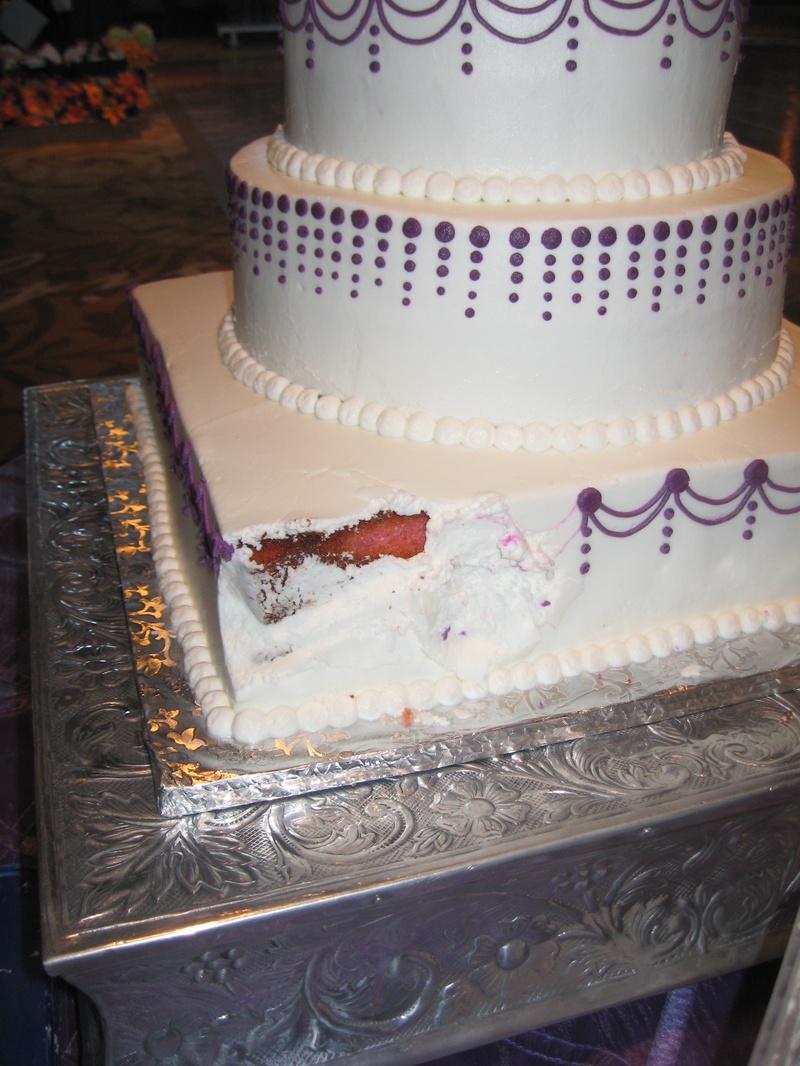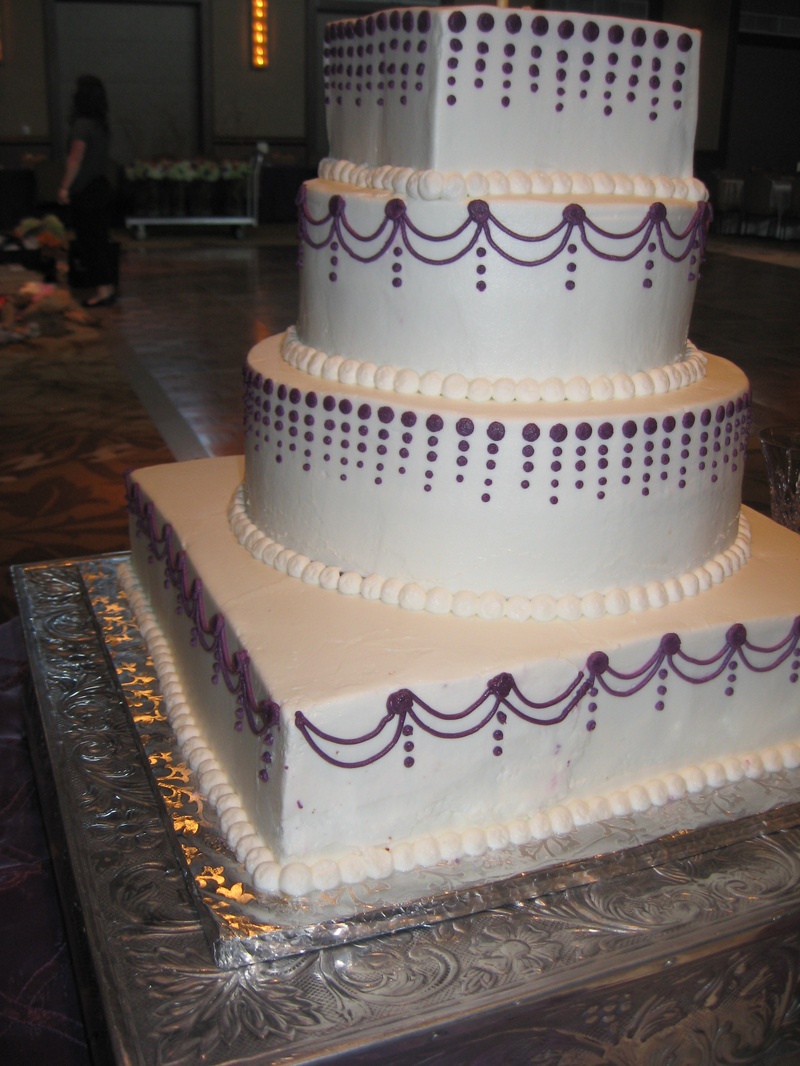 Wanted:  One cake delivery boy, experience preferred! 


XOXO,
Rachel