Every year I help the kids run a cupcake and lemonade stand in the spring before it gets too hot.  They seem to be increasing their profits more and more every year, so I decided to make the lemonade stand a lesson in business and entrepreneurship.  I'm a little OCD to say the least, here is our first Board of Directors meeting agenda: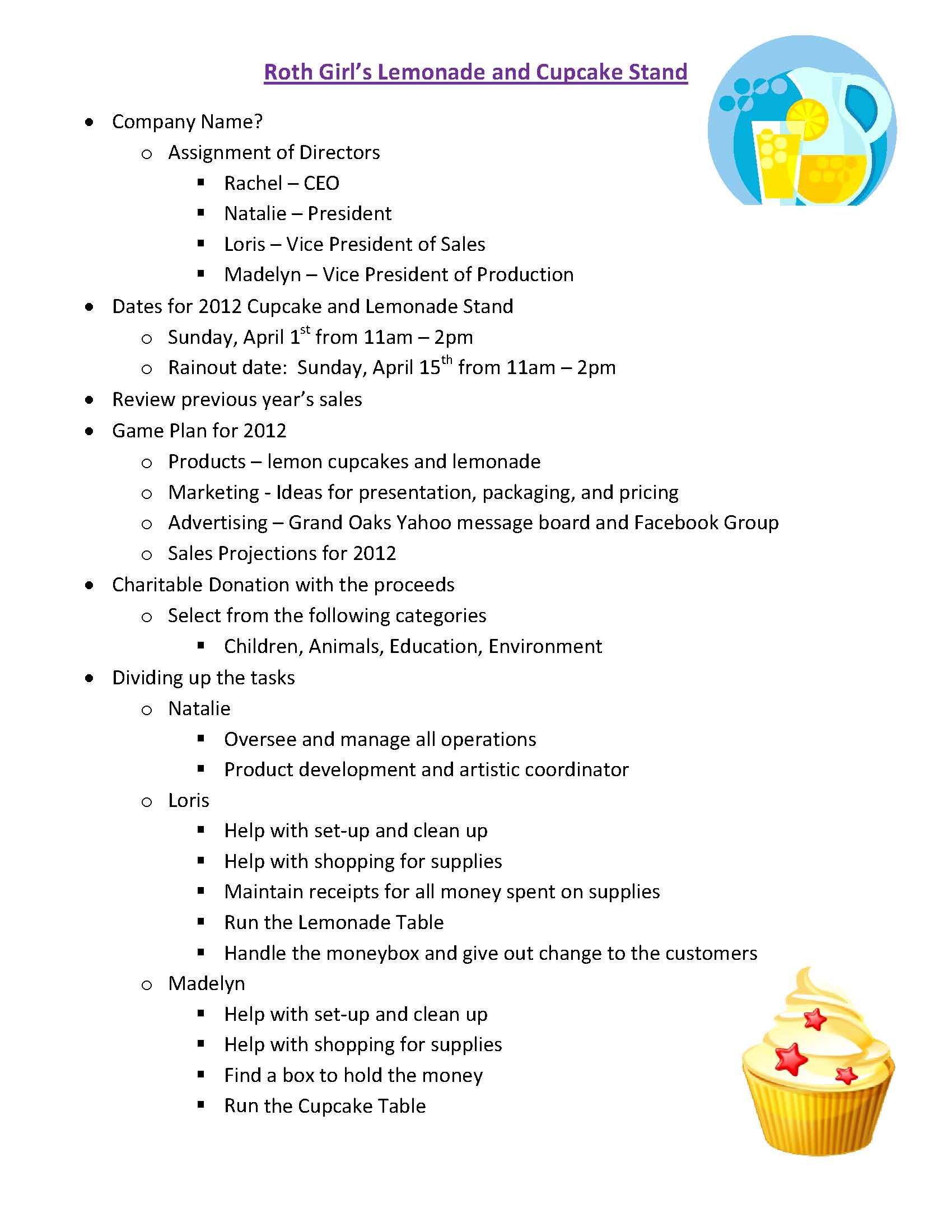 You think that is bad...check out the graph I made to show the actual versus projected sales....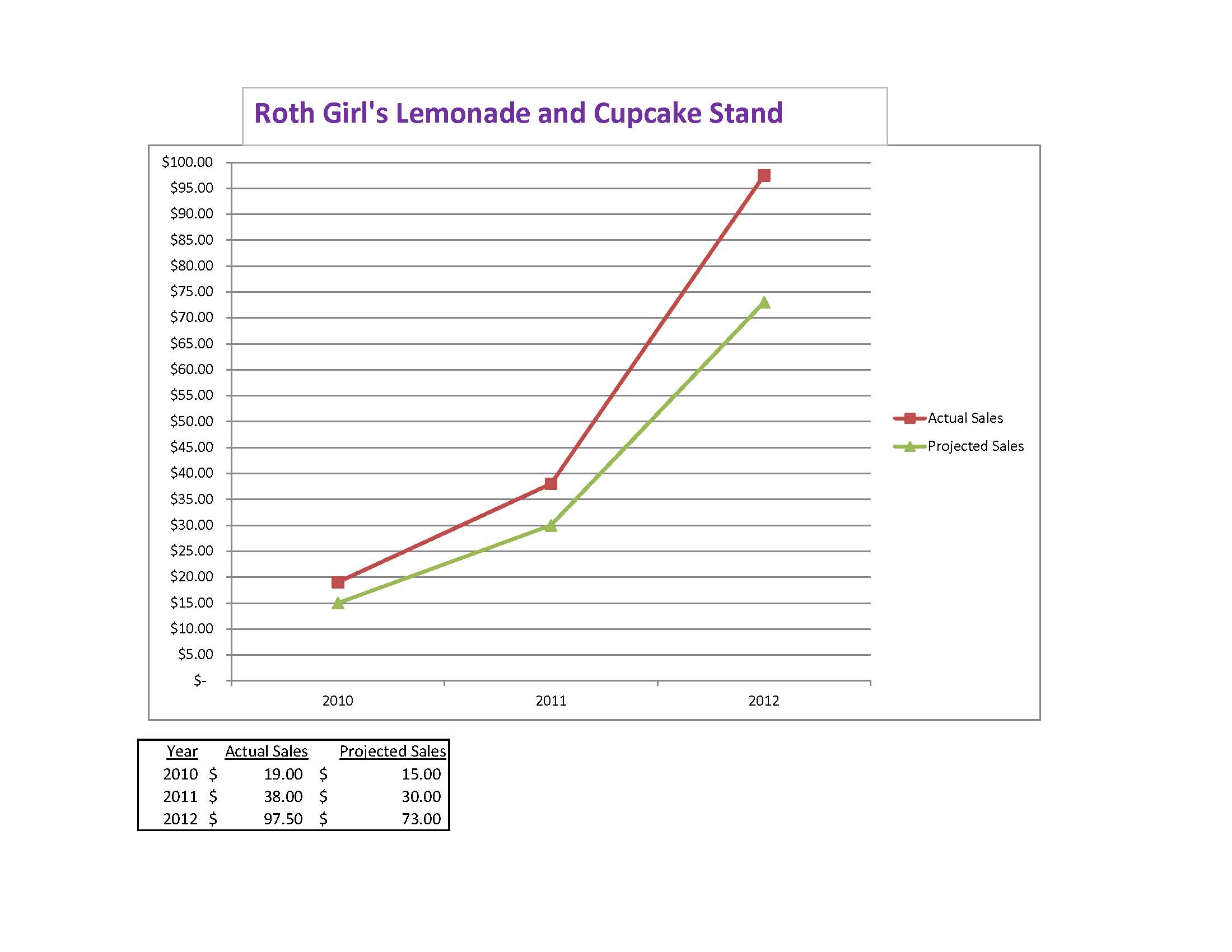 Yea, like I said...OCD to the MAX!   The girls came up with the name Little Lemonade Ladies for the company...so cute, don't you think?
We did a couple of new things this year including selecting a charity to donate some of the proceeds.  They make so much money doing this every year I thought it would be a nice life lesson to select and donate to a local charity.  We selected HayleyCurls for Hope foundation that helps children and families with cancer and we also chose Blue Paws Rescue Group (now it's Starfish Cat and Kitten Rescue Group).  The kids couldn't decide on one versus the other so they chose both. 
The girls also came up with some great ideas on additional treats we could serve with our cupcakes including Lemonheads and Saltwater Taffy.  We also decided to package the cupcakes "to-go" style this year since most of our business is just drive-by rather than a sit and chat.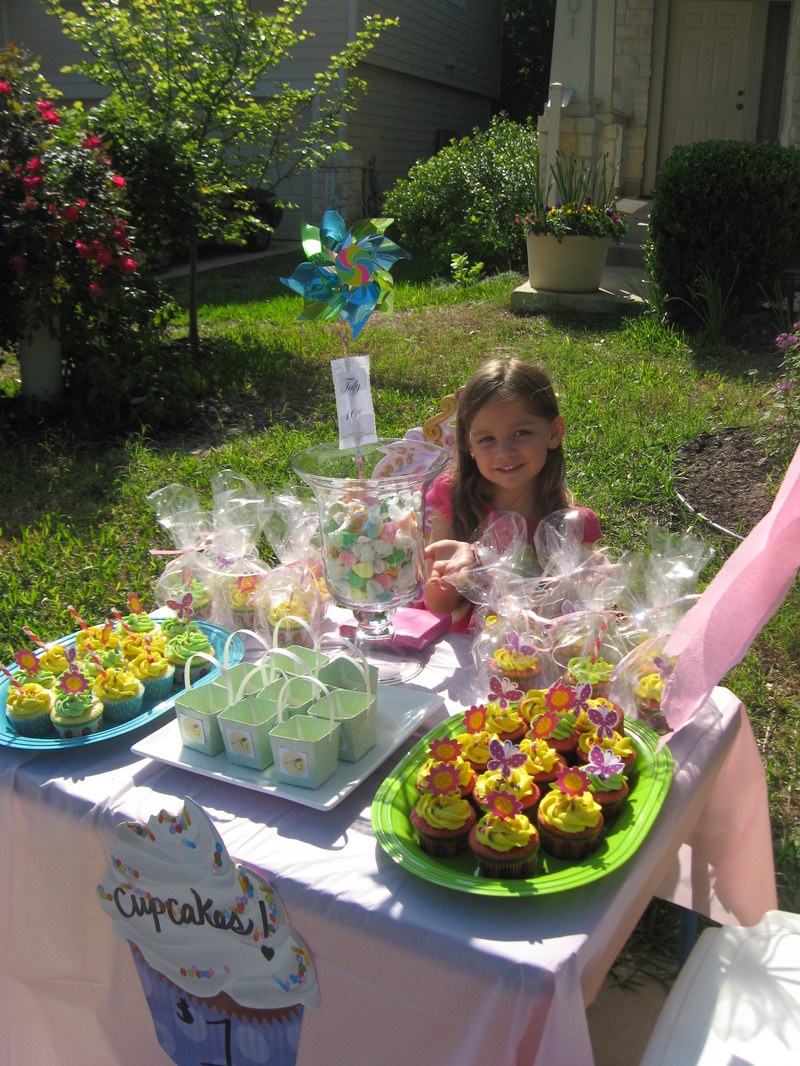 Sweet Summertime Treats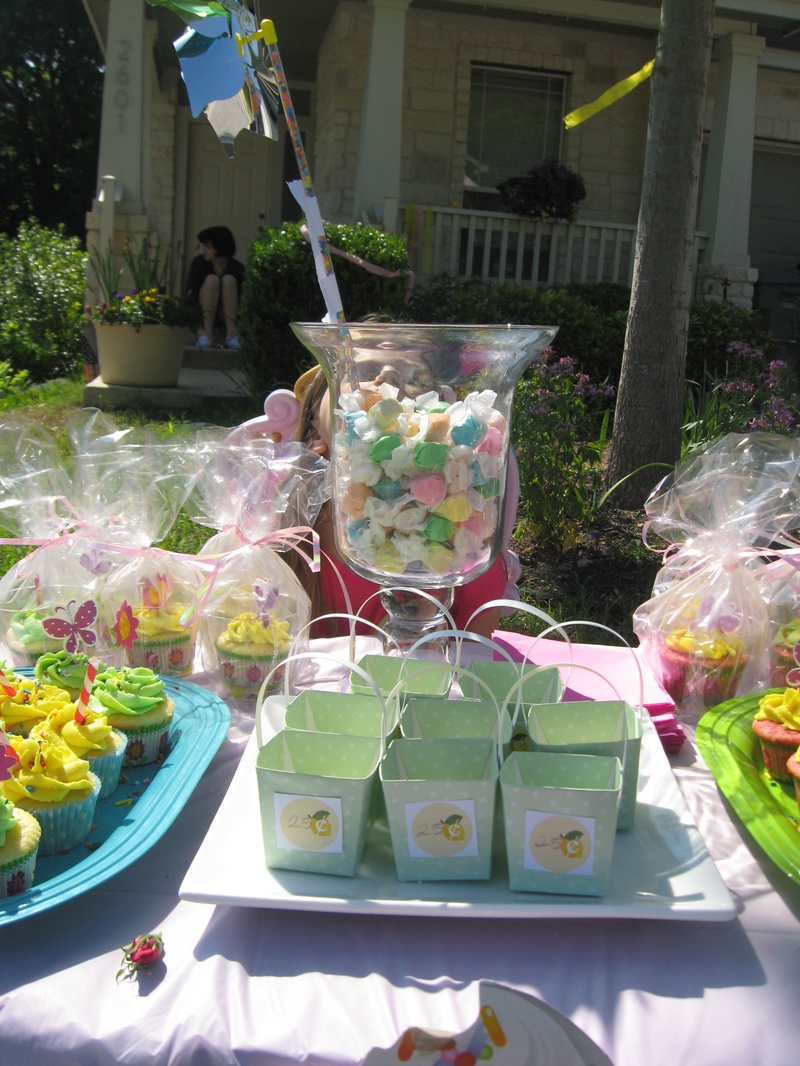 Lemon Cupcakes, Strawberry Cupcakes, Lemonheads, and Taffy, oh my!! 
And let's not forget the star of the show, the Lemonade...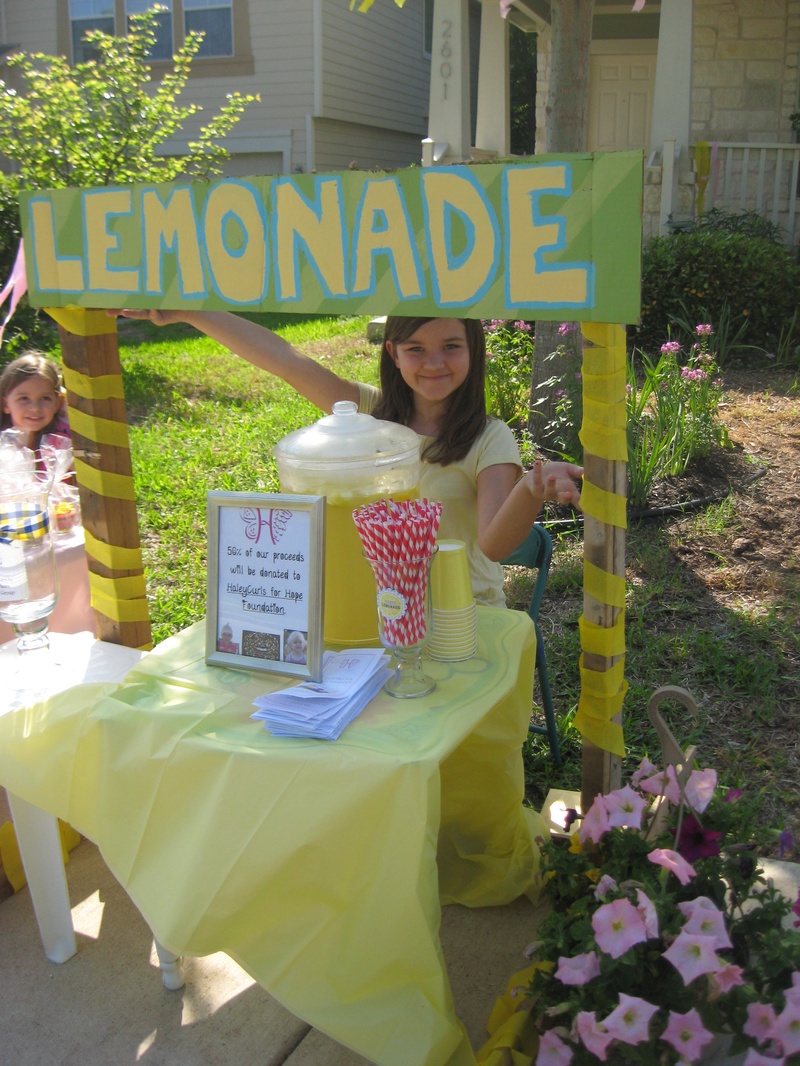 We even had a Lowe's delivery truck stop to buy some Lemonade and Cupcakes....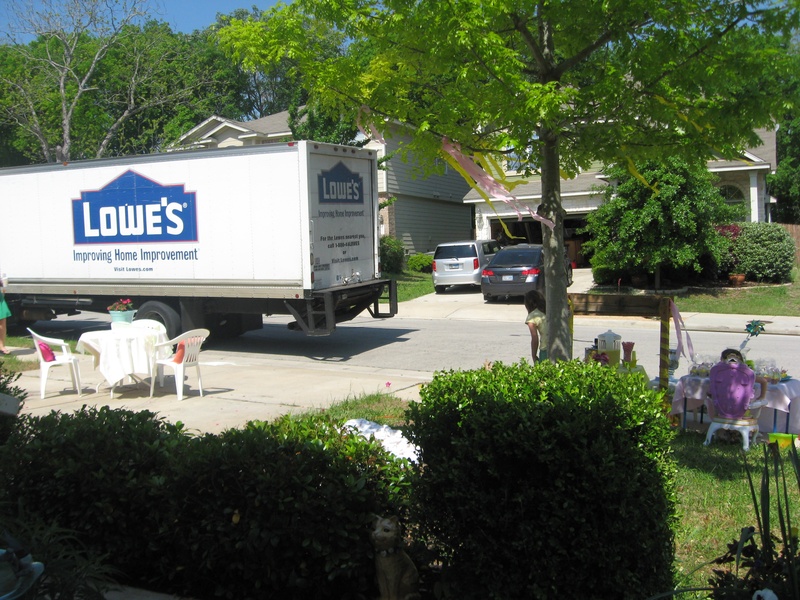 Did you see the little table and chairs for the sit-and-enjoy section? 
Here are more of our lovely customers: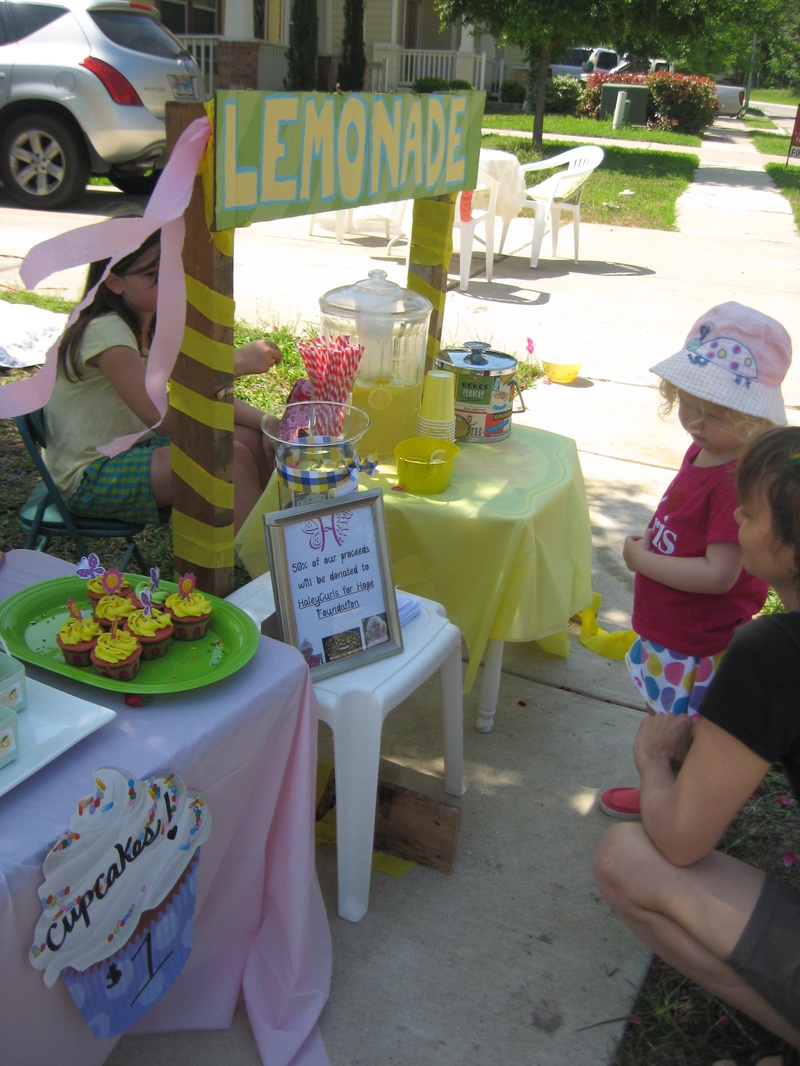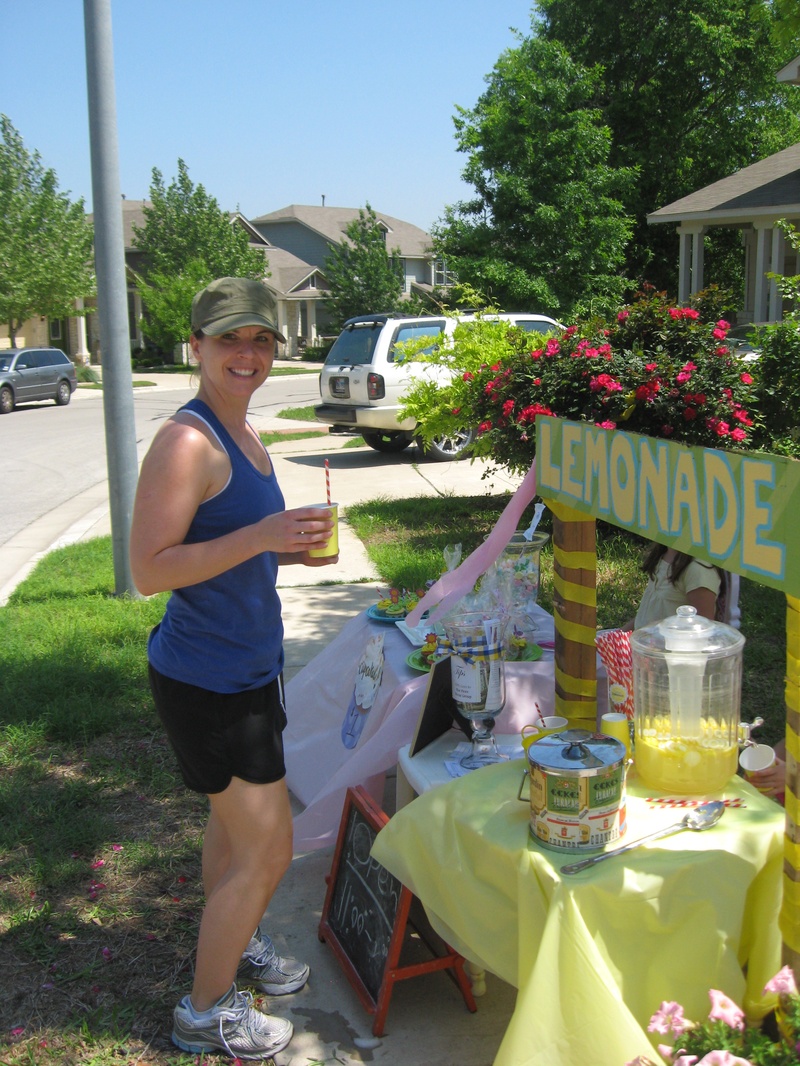 Seriously, who could resist this adorableness?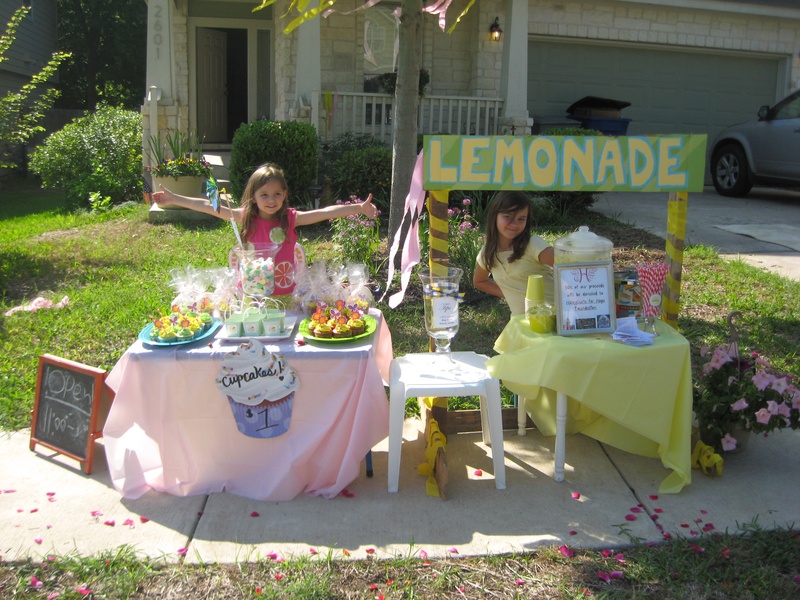 In the end, the girls raked in $97.50.  Dad (not wanting to feel completely left out of the good deedery) matched the donation to Starfish Rescue group ($50!) and they were able to cover the cost of chipping, vaccinating, and adopting 5 ferral cats.  We are still waiting to make our donation to Hayley Curls because we are hoping to make a special trip to Dell Children's Hospital to help decorate the room of a sick child.  I would love for the kids to see hands-on how their efforts went to help this great organization.  I will do a separate post when that happens.  
We will definitely be continuing our Lemonade Stand tradition but will make some changes to it next year.  The cupcake recipes I used made a whopping 63 cupcakes and we had a few leftovers that ended up in the trash.  As lovely as the lemonheads and taffy were on the table, they weren't big sellers so we may just do the taffy as a give away.  All in all, it was a great day and the Little Lemonade Ladies did a wonderful job!! 
XOXO,
Rachel