| | |
| --- | --- |
| Posted by shimmyshimmycake on December 15, 2011 at 12:35 PM | comments (0) |
Gingerbreadman Bento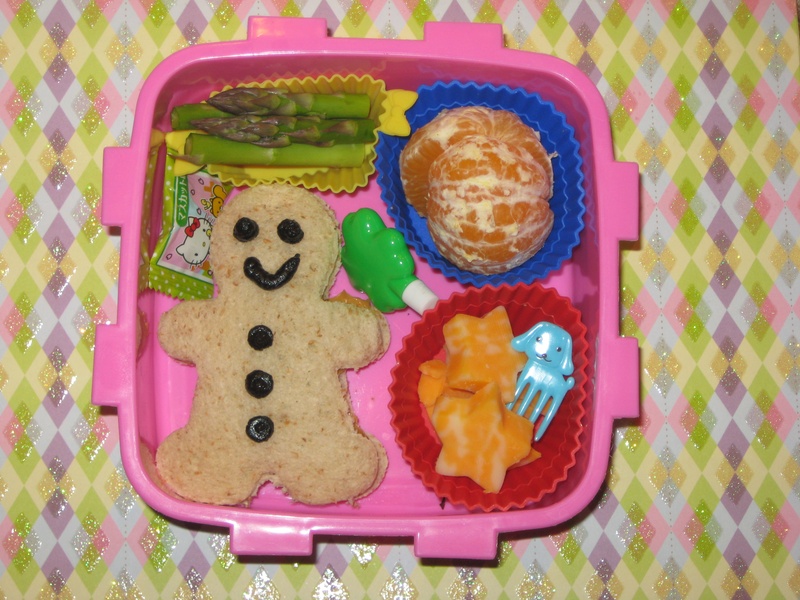 Contents:
Gingerbreadman Sandwich - peanut butter and honey cut with a gingerbread man cookie cutter. I used Nutella in a piping bag for the buttons, eyes, and mouth.
Cutie Orange, peeled
Colby Jack cheese - I used my fondant star cutters
Asparagus
Shallot Vinagrette in the sauce container
Hello Kitty hard candy we found at the Japanese Import store
Snowman Lunch Bento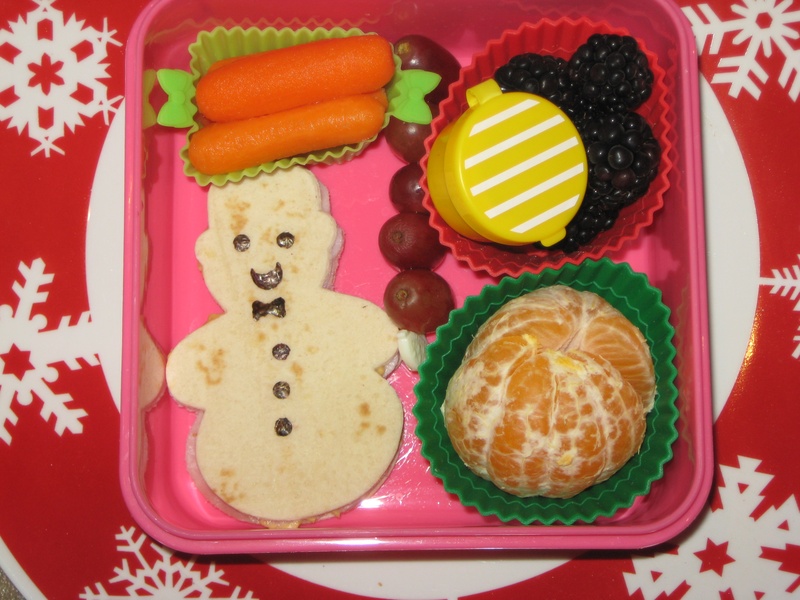 Contents:
Snowman Sandwich - Tortilla, turkey, and hummus cut with a snowman cookie cutter.  I used Nori for the buttons, eyes, mouth, and bow tie.
Blackberries
Grapes
Cutie Orange - we LOVE these
Carrots
Ranch in the sauce container
Rudolph Lunch
Tis the season for colds and flu....my little one has been missing a lot of school lately so I havent been able to make very many bentos this month.  I made her this when she was sick one day.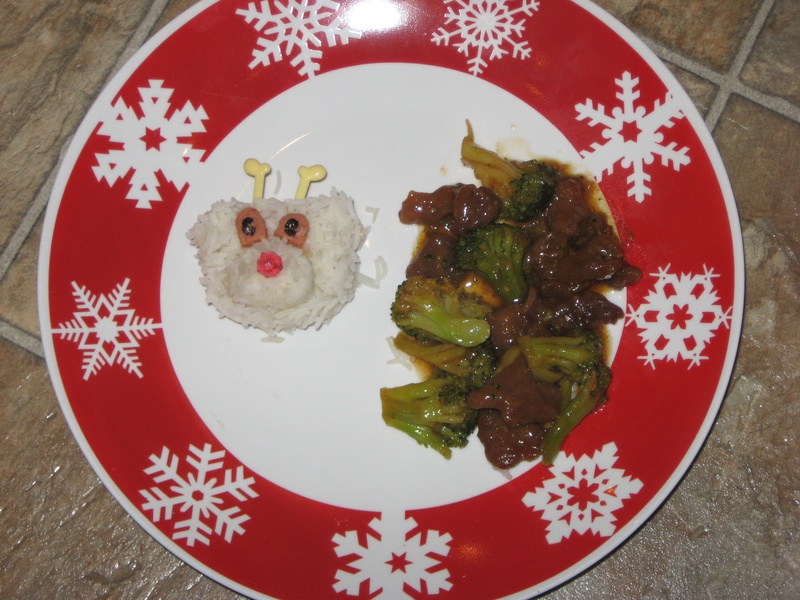 I used my bear shaped rice mold and hand molded the nose.  I used a red pick for the nose and bone picks for the antlers.  Note to anyone making bentos...Basamati Rice SUCKS to make bentos.  Just trust me, don't use it.   I really hope my little one gets to feeling better soon.  Only 3 more days of school left before Christmas break!
I am hoping Santa brings me a new camera for Christmas.  Do you hear me SANTA?!??? 
Happy Holidays!
XOXO,
Rachel